GAF Energy Solar Roofing Systems Tampa
Solar Panel and Roofing Systems Combined
We are authorized solar roof installers for the GAF Energy Solar system.  GAF, the leading roofing manufacturer in North America, markets this innovative system.  It combines the installation of solar panels with your GAF shingle roof replacement saving you the expense of contracting each separately.
Environmentally Friendly with Sustainability
Solar panels roofs have a positive impact on the environment.  They make use of Florida's abundant sunlight to power a home or business instead of straining the energy grid.  Solar panels help reduce carbon emissions associated with antiquated forms of energy production.  The world is moving away from non-renewable energy sources.  Solar roofs channel energy from the sun transforming it into a clean source of continuous energy.
Direct to Deck Installation
Traditional solar panels are a bulky eyesore.  GAF low-profile solar panels install similarly to a skylight.  The process is as follows: 1) remove the old shingles 2) insert panels and hardware into a proprietary interlocking frame and attach that to the roof 3) fill around the panels with GAF shingles.  Installers put flashing around the panels to ensure a watertight seal.  Because the panels are not rack-mounted, they lie flat. Your new roof will be functional and visually appealing.
Solar Roof Installers
No matter how good the roofing system, it needs qualified installers.  Rainier Roofing LLC's team of GAF Certified Master Elite roofers has the knowledge and skill required to ensure a seamless installation.  All technicians are skilled craftsmen who take pride in their work.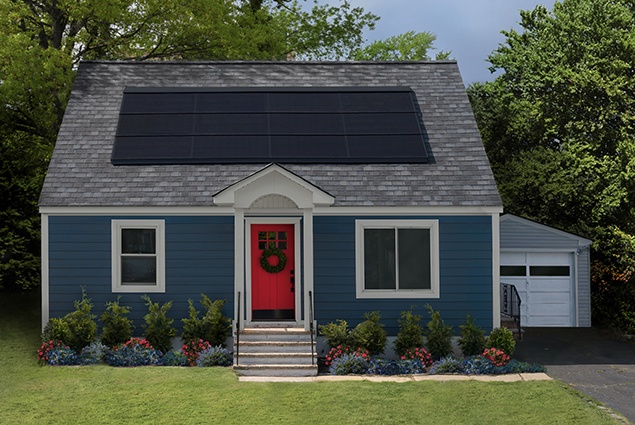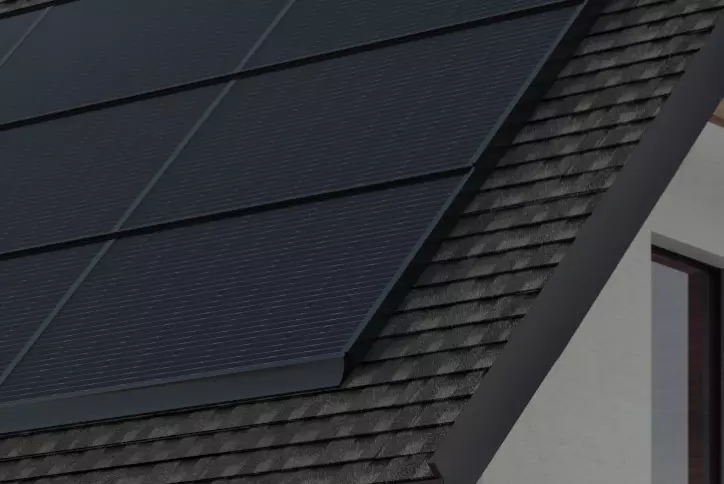 Energy Savings
Making use of the sun's energy to heat and light your home reduces the amount of energy you receive from the electric grid.  You can save money by reducing your energy bill.  Also, if your solar roof takes in more than it uses, you may be able to take advantage of net metering.  The extra energy will flow back into the grid and you will receive a credit towards your energy bill.
Tax Incentives
In addition to the environmental benefits, check with your tax professional.  You may be eligible for a federal tax credit based on the installation of a qualifying solar energy system.  Tax benefits are just another way a GAF solar roof can save you money.
Warranty
When you work with a GAF-certified roofer, you have the option to be covered under the same warranty.  Rainier Roofing, LLC offers the GAF Golden Pledge warranty on applicable roof installations.  During our consultation about your roof replacement we will discuss the available warranty options for your roofing job.  Your warranty may be transferable to the next homeowner.  This makes it an asset to future buyers.
Hire a professional GAF Roofing Specialist
We look forward to consulting with you about the roofing aspect of any home improvement project.  Our team has more than 15 years of experience in residential and commercial roofing throughout Hillsborough, Pinellas, and Pasco Counties.  View our testimonials page to see comments from the many happy customers we have served.  Call us at (813) 920-9065 to book an appointment.
Request a FREE Estimate & Consultation
To learn more about our satisfaction guarantee or to schedule a free estimate, call Rainier Roofing's talented team at 813-920-9065 or fill out the form below.
Top Rated Energy Solar Roofing Systems in Tampa, Florida
Rainier Roofing LLC is located on 5000 N. Nebraska Ave., Tampa. From Tampa International Airport (TPA) head south toward Airport Access Rd/Bessie Coleman Blvd and turn right toward Airport Access Rd/Bessie Coleman Blvd. Then turn left onto Airport Access Rd/Bessie Coleman Blvd and turn right toward Airport Service Rd. Next, turn left onto Airport Service Rd and at the traffic circle, take the 1st exit and stay on Airport Service Rd. After that, turn right to stay on Airport Service Rd and continue onto N Obrien St. At this point, turn left onto W Spruce St and continue straight to stay on W Spruce St. Continue onto W Boy Scout Blvd and turn right onto N Lois Ave. Now, use the left 2 lanes to turn left to merge onto I-275 N and keep left to stay on I-275 N. At 0.2 miles, take exit 47 A for US-92 E/Hillsborough Ave. Finally, use the right lane to turn right onto US-92 E/E Hillsborough Ave and Rainier Roofing LLC will be on your right.
We're open 8:00am – 7:00pm; Monday – Saturday.
For additional questions you can call us at 18139209065 or you can find us on Yelp.
We are the best roofing contractor in Tampa! Just ask our customers.
I hired Rainier Roofing to replace the roof at my mothers home in Tampa. I am currently out of the State and had many concerns. Sameer was a pleasure to work with, he communicated through out the process and kept me informed along the way. Danny from Rainier also sent me photos of the process so it alleviated my concerns and even though they had to replace a few more plywood sheets than what they had allocated, I trusted that they were telling me the truth. Moreover, they showed me the pictures and treated me fairly. I was very Happy. - S. Peralta